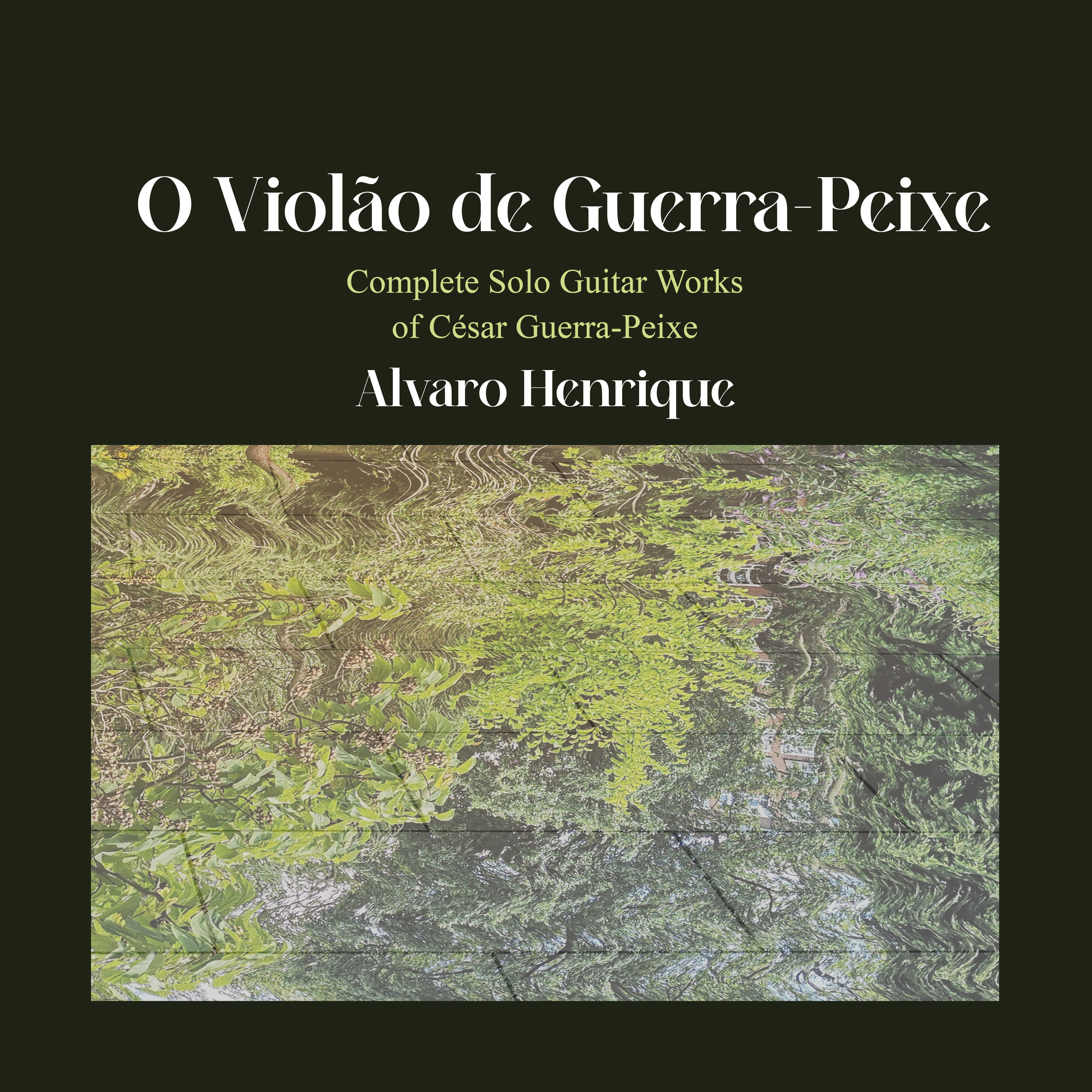 Cesar Guerra-Peixe (1914 – 1993) worked as a composer, arranger and musicologist. Was one of the leaders of the Movimento Musica Viva, which brought to Brazil european avant gard composition techniques, and of the Movimento Armorial, which developed a Brazilian classical art style with the least european influence possible.

His guitar works mark the transition from his avant gard production to the Armorial one, and in it we can enjoy the music of Brazilian northeast blended with the German expressionism.
This first world record with the complete solo guitar works by Cesar Guerra-Peixe was made possible by a crowdfundin campaign supported by Pablo Galletti Vieira, Amaral Vieira, Reinaldo Rios Maciel, Waldinar Santos de Menezes, Jorge Luiz Rodrigues de Barros, Léo Ferreira, Claudio Silva de Menezes Guerra, João Wilney Franco Filho, Sandro José Piola, Murilo Carrijo, Thiers Bruno, Solange Rocha Monteiro de Andrade, Jonas Nascimento dos Santos, Bruna Cristina Leiros Botelho, Adriano Barboza, Fabiana Vasconcelos, Pablo de Mello Heredia, Antonio Marcio Aguiar Mazzini, Jose Costa, Wagner Paulino, Carlos Vieira, Noboru Watanabe, Beatriz, Pedro Mäder, Icarus Dream, Renato Neiva, Elder Alves dos Santos, Douglas Duarte, Romulo Rodrigues Rua, Luiz Cássio Alvarenga Martins Cruz, Wellington Müller Bujokas, Wagner Paulino, Flávio Vasques, Lili Leon Gambin, Jorge Antunes, Fernando Borgatto, Gabriel Sesana, Harry Crowl, Marizan Fontenele and Américo Oliveira.
We also would like to thank the support of the Escola de Música de Brasília and Jane Guerra-Peixe.
Alvaro Henrique – guitar, phonographic producer.
Emânuel Camarão – audio engineer.
Érica Campos – graphic designer
Recorded from December 26th, 2021 to January 07th, 2022 at the Teatro Levino de Alcântara, Escola de Música de Brasília.
2001 Cedar Simon Marty guitar.
Royal Classics Silk Carbon strings.